Foreword: Sounds good but what happens when the Islamic Kingdom rebels against a Conservative Government crackdown on their religious practices?

If they dont want to integrate into OUR society then they have no right to be living in OUR land.

Will they cave in and surrender and become the new British Dhimmi leadership or will they crush the revolt from this human malignant cancer that is now in our midst?

We can only hope, and time will tell.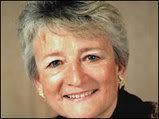 Telegraph

Conservatives would ban sharia courts, says shadow minister

A Conservative government would ban sharia courts and impose a tough crackdown on Islamic extremism, the shadow security minister has said.

Pauline Neville-Jones, a former head of the Joint Intelligence Committee, said: "We are not going to have any status for sharia courts. Absolutely not."

Earlier this month it emerged that the Government had quietly allowed rulings of five sharia courts across Britain to be enforceable through the county courts or High Court.

Lady Neville-Jones said that while minor disputes could be settled by "customary mediation" - including through sharia and the Jewish Beth Din system - there could be no formal legal recognition.

"We are not going to have any legal recognition of sharia judgments that would withstand appeal to a secular court," she said before the Tory conference in Birmingham, .

Speaking the day after Dominic Grieve, the shadow home secretary, said Britain had "done something terrible to ourselves" by encouraging multiculturalism, Lady Neville-Jones said that the Conservatives would make the case for more "integration" among all British people, whatever their backgrounds.

Continue reading: No Sharia Courts