PLEASE HELP GET THIS BOOK OUT THERE BY POSTING ON ITS RELEASE ON YOUR WEBSITE OR BLOG. THE MORE PEOPLE WHO READ THE INFORMATION IT CONTAINS THEN THE MORE PEOPLE WILL WAKE UP TO THE SERIOUS THREAT POSED TO OUR WESTERN CIVILISATION FROM THE ISLAMIC WORLD.

THERE WILL ONLY BE ONE WINNER IN THIS WORLD WAR - THEM OR US - NO MIDDLE GROUND!

Info Courtesy of Glen Jenvey

Glen is the leading expert on international Islamic terrorists in Britian who has gathered intelliegence on the worst Moslem militants to have ever walked our streets that can be viewed on his website.

Shocking stuff and very real!

There is a piece on Glen in the book sharing his knowledge with the author.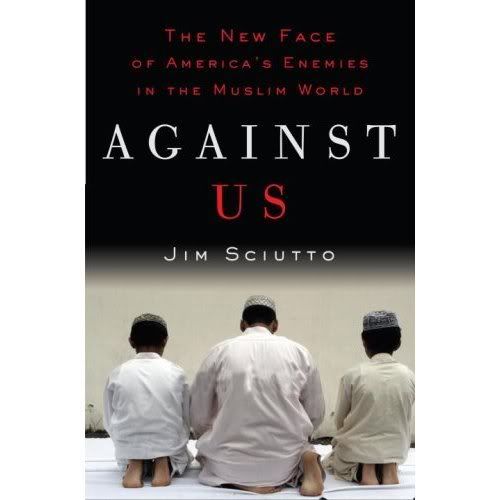 As 'Against Us: The New Face of America's Enemies in the Muslim World' is released today.

The book goes on sale today. It will be easy to pick up at all Borders and Barnes & Noble outlets, as well as many local bookstores.

It's also available on Amazon by clicking on this link: Amazon

In the UK and Europe, you can visit the local Amazon website at http://www.amazon.co.uk/ http://www.amazon.fr/ etc.

I'm learning that first-week book sales are extremely important for the success of a new book, especially for first-time authors, so please feel free to forward this along to others you think might be interested.

Thanks very much again and all the best,

Jim


Jim Sciutto
Sr. Foreign Correspondent
ABC News
London