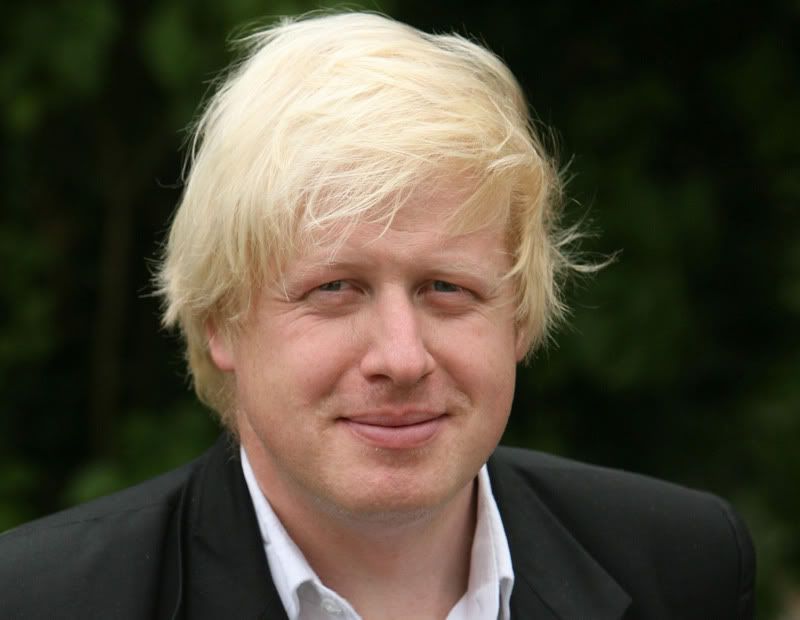 With the voting now on for the next London Mayor, there is a lot of media hype about the candidates in question as they fight for their positions within the assembly.

You have had a BNP candidate removed because of his derogatory remarks towards women and rape, replaced by someone more suitable for the position.

There has been the racist bigot Ken Livingstone, publicly stating on video that his greatest achievement was grinding NuLabour to dust when he left the party to take the Mayoral position. He then said it was an April fools joke, you believe that then you're an April fool.

Then yesterday there was
coverage
of some negative statements from Boris Johnston from a newspaper article he wrote 5 years ago.

I am not from London so I reality this campaign for Mayor does not mean much to me, the only thing I know is that London can definitely do without Livingstone for another 4 years.

Moslem leaders have all publicly endorsed Ken Livingstone as their man for the hour because of his Dhimmi status towards them, and his willingness to invite some of the Worlds worst Islamic terrorists to our Capital city.

This man is also championing the cause of a 100 million pound Mega Mosque in the centre of London.

Would a low level Islamic terrorist attack in London sway the voting public?

The reason for this post is that when reading the article on Boris Johnsons, the statement that he made leapt out at me.


"Ken Livingstone has nothing positive to say about the future of London, or the wave of criminal violence that has cost the lives of 11 young people killed on our streets this year, or yet another strike on our Tube which will disrupt millions of commuters next week, so he has again resorted to negative personal attacks."

Next week!

What is Boris saying there, that we are going to be attacked next week?

Is it a journalistic error, was it a Freudian slip, does Boris know something we do not know, or is it a prophetic act spoken through an unsuspecting Boris Johnson?

I know for a fact that God has already used Boris before in an unsuspecting prophetic act, so it is not beyond the realms of possibility that it could happen again –
Divine providence


Based on the information I have posted on about an impending Islamic terrorist attack, it also fits in quite timely - Countdown to attack

Is there going to be another Islamic terrorist attack on the tube next week, or a planned attack?

How easy is it for a Moslem suicide bomber to get on the tube at a station somewhere around London and then travel into the centre of the system and blow him/herself up?

Rush hour with those carriages full, a bomber sitting in the middle of a carriage after travelling in from an outside station, maybe a man disguised, dressed in a burqa packed out with explosives, the train stops at one of those busy platforms with hundreds of commuters fighting to get on the train, once they have fought their way through and filled up the carriage, the doors then shut behind them, there is then no escape from what is about to happen.

We will have to wait and see till next week before we know whether the 'Lord God of Israel' has used Boris Johnson again or not.

Lets hope and pray that those reading these words make the right decisions and choices based on the information.

If you are a Christian you should take this very seriously and look at the "Divine providence" post and then look at the information on this post.

Lionheart



UPDATE:



My mistake which has been kindly pointed out to me, the strike means a walkout by workers and not a terrorist strike.

I will leave this post up though because you never know!